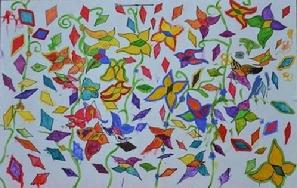 Windermere Road, Ealing, 'Street Art' 2012
Diamonds & Butterflies Mural, 2012

Street Party, Windermere Road, Ealing, London W5

Queen Elizabeth II's Diamond Jubilee




Diamonds & Butterfies

ALL BRIGHT & COLOURFUL PROCESSES:




Before colours added to details (right)

and after the children had finished (below)

further down are a few photos of the moments in between

and an emergence beyond the watching glass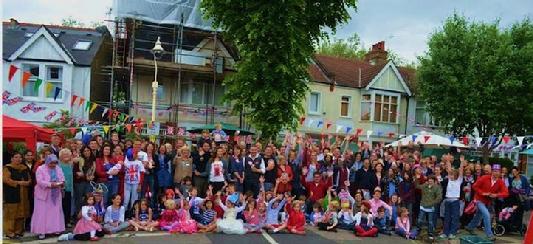 Many Thanks to the residents of Windermere Road for your arty request and community spirit
There is a deep mystery about the bright, colourful butterflies and diamonds that were co-created between the residential branches of Northfields and South Ealing,
Celebrations in the community,

in June 2012,

for Queen Elizabeth II's Diamond Jubilee Year.
PROOF OF CO-OPERATION & COLLABORATION WORKING
for brighter. better integration in communities.
A new story unfolding in time
TIME IS ART..
ART IS CRAFT.. CRAFT TIME!
EMERGENCE 2015 @ NORTHFIELDS STATION
West London Community Street Art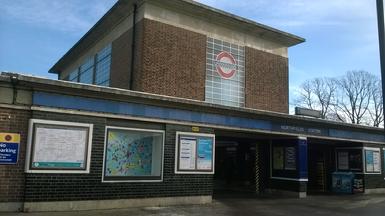 Art over the Underground, Community Co-operation & Collaboration with Isabella Wesoly at MaKing Murals
| | | |
| --- | --- | --- |
| Lobby shop at Northfields Station | | |
| | | |
| --- | --- | --- |
| | | Lobby shop at Northfields Station was waiting.. |
| | | |
| --- | --- | --- |
| | | One misty and cold Winter evening, in Januray 2015, it suddenly became all bright & colourful beyond the glass |
| | | |
| --- | --- | --- |
| Two pairs of hands made light work, helper-lads from Car Care in Northfields Avenue. | | |
| | | |
| --- | --- | --- |
| | | Art over the Underground, by young hands and the mural making leadership of Isabella Wesoly |
| | | |
| --- | --- | --- |
| Many Thanks to Dave Thomas and TfL for the grace of space! | | |
MaKing Murals flew through Northfields







Piccadilly line trains run to Heathrow




P.S.




Change at Acton Town with westward journeys

on the Uxbridge bound Piccadilly line




I've branched off more than once there






Your entry will be published after approval by moderators
BNC GIFTS ® partners & co-licensees
IS HARMONY +

ALL BRIGHT CLUB

+ MAKING MURALS
Brand Partnership for

Responsible Action
Handcraft
Upcycling
Digital Media
Creative Inspiration
>>> 020 3 255 0 133 <<<
15 W5 4TJ, England. UK