Did you ever think about board game designs?
We did and designed game pieces too!


We used these dzi beads, as they have a flat base
We like to collaborate, could you?
What could you design with Dzi beads?
What could you glue onto to the bead, to make a game piece?
What will you use to make game pieces?
'SOS for CRAFTS' © Making Murals Limited, 2008
There's a peculiar story about the dude-character* holding the 'Spirit of Sound'.
*He's called SOS and directs useful resources for handcraft skills and entertainment,
and for your game board designs.
We hope SOS, the blue and yellow orbs and the DZI
inspire you to craft your own game board pieces
What items that are regularly thrown in the bin could be used?
Washing up liquid flip open lids?
DISCUSS with your GROUP/s
DESIGN THINKING
Consider the layout of a board
and how the pieces move around/across it
Board games can be prototypes for creating digital games,
but whichever way you like to play (hand craft to game/game for hand craft)
there's use for our hands, time and space.
The Arts & Crafts Movement assured us of the benefits in using our hands for crafting things of good purpose
How much less would be in landfills and re-cycling if we made better use of plastics/waste?
Then again, there will always be Dzi Beads*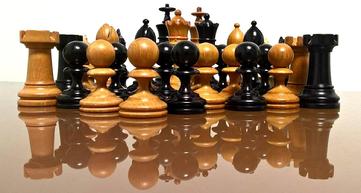 Do you know the rules of chess?
Do you know how the rules of chess and why a checker board is used?
Research this for deeper thinking, around your game design and/or play
BNC GIFTS ®
partners & co-licensees
+ IS HARMONY + MAKING MURALS
Brand Partnership for

Responsible Action
Handcraft
Upcycling
Digital Media
Creative Inspiration
>>> 020 3 255 0 133 <<<
15 W5 4TJ, England. UK